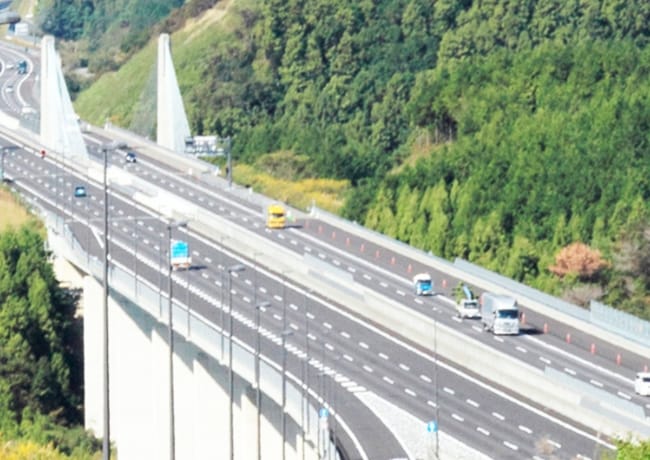 Taking account of the conditions of projects,
we propose the best plan based on flexible ideas
and a wealth of information.
In the construction of roads/bridges, projects are driven not only by the intention of road operators, but also by consultation with various types of involved business operators. Therefore, in planning and design, it is necessary to propose flexible ideas to form consensus between related parties in accordance with the circumstances of the individual project and geographical characteristics.
Following this concept, we make appropriate proposals based on publicly defined technology standards, while taking account of social conditions, such as local laws and regulations, economic trends, the increase and decrease of the population, changes of age composition, and climate change.
road・bridge field
Major business fields
various research projects

In order to provide deliverables with higher accuracy, we collect and analyze data that is used as the base of design.

Depending on the content of the business, we collect data of the current situation such as topographic and geographical information that is required to determine the structures of roads or bridges, and traffic volume to determine the number of lanes and the shape of intersections.
Road design
public highways


In terms of streets closely related to people's lives, we provide planning to make them barrier-free and environmentally friendly. Our business also includes efforts to form consensus with local residents.
bridge designs


In terms of bridges over a river and pedestrian bridges, we provide designs for bridge girders, bridge abutments, bridge piers, and foundation and erection planning, as well as proposing highly safe and economical structure types. We also implement landscape studies to propose bridge forms that blend into the surrounding environment.
highway structures


Taking account of the environment, we provide designs for various highway structures including retaining walls for compensating the difference in height caused by the construction of roads.
high-standard highways
and

regional high-standard highways


In terms of high-standard and regional high-standard highways that form the structure of Japan's traffic networks, we take account of road side area conditions and environments based on topographic, geographical, and natural conditions, and design roads and bridges including main roads, interchanges, junctions, service/parking areas, and smart IC.